Hosted by:
Knox County NEGenWeb Project
---
Photos:
Military
Bedroom
Church Pulpit
Infant Gowns
Medical Equipment
Laundry
Cats & Dogs
Rose Hill Cem. Plat
Cedar Hill Cem. Plat
Plat Books & Misc. Items
Photography
Millinery
Schools
Office Eqipment
Miscellaneous

No Photos
---
Site design by:


T Risinger
Email

Creighton, Nebraska . . .

is located in the southern part of Knox County on the present day Highway 59.

In April of 1871 about twenty families arrived at what is now the town of Creighton. This was the second of two locations that had been selected by the "Bruce Colony". The first had been rejected by many in the group. The families of Joseph H. Bruce, Miner W. Bruce, Orin A. H. Bruce, C. Cheatham, W. R. Cross, Charles H. Emerson, Rev. Isadore Hammerly, C. H. Lightner, J. Lowell, James Steel, A. L. Towle, and Sebastian Zeph were part of this first group. The following year approximately twenty five more families would arrived. Those included the families of Billings Davis, Harris Hufftle, and a Mr. Slover.

In June of 1881, the first train arrived, which would ensure the existence of Creighton.
---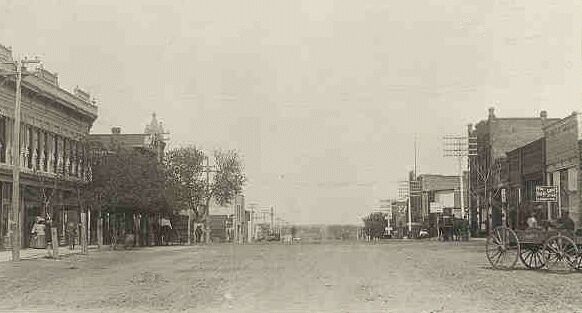 Main Street, Creighton, Nebraska, date unknown.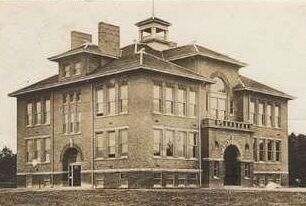 Old Creighton High School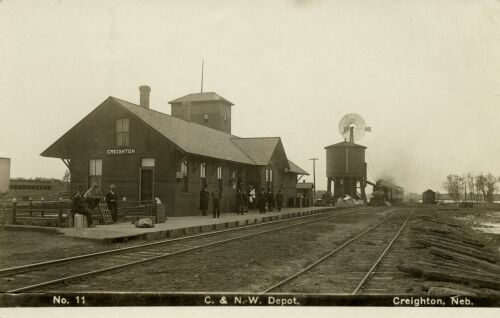 C. & N.W. Depot, Early 1900s ???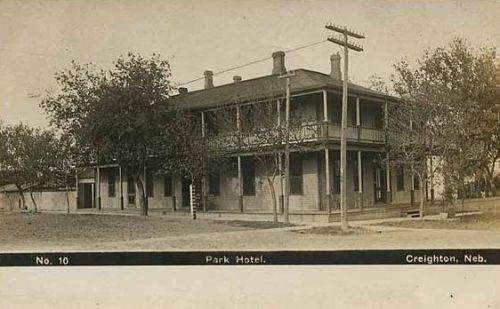 Park Hotel, about 1910.

Creighton as view from the water tower, about 1910.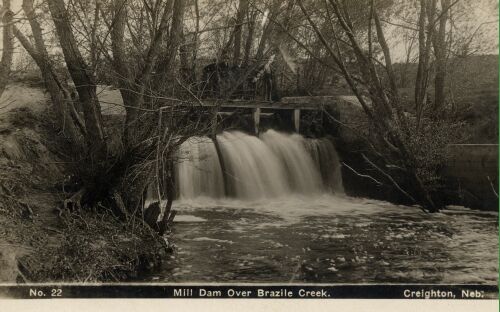 Mill Dam Over Brazile Creek about 1910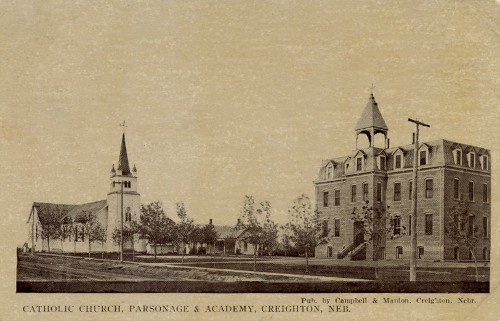 Catholic Church, Parsonage, & Academy, Creighton, Neb.
Postmarked 1911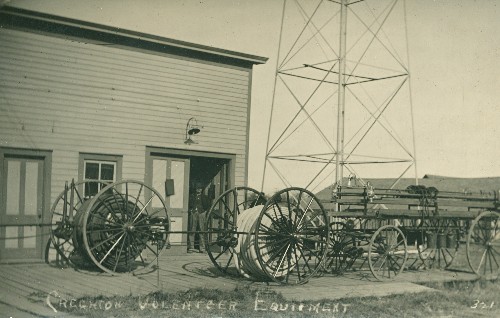 Volunteer Fire Department Before 1916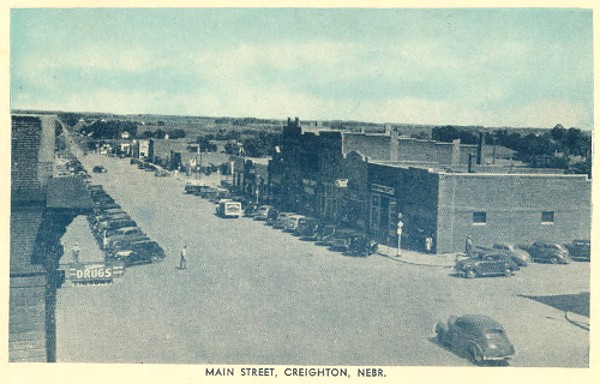 Looking east on main street, late 1940's. Postmarked May, 1952.
---
Visit the locations listed below for more about Creighton, Nebraska.

Creighton, Knox County, Nebraska

Andreas' History of the State of Nebraska – Knox County, Part Three
---