Winnetoon, Nebraska
---
Winnetoon, is an Indian word, meaning either big water or dividing of the waters. In this case both translations apply. Big Water would describe the large slough, which was once situated north of town. Dividing of the Waters would relate to the fact that water flows to the northwest on the west side of town and to the southeast on the east side.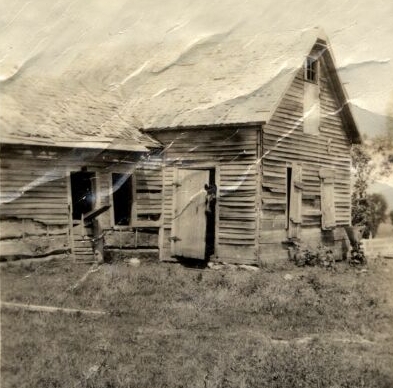 Knox County records show that Oscar Norton homesteaded on the half section of land where the Village of Winnetoon stands. Sometime between 1872 and 1896, Norton established a store, which he called "Winnetoon."

The log cabin that Oscar built is to the right. It was later cover with siding. The logs can be seen where the siding is missing.

In 1888 , a young man from Wisconsin heard that a railroad was to be built from Norfolk Nebraska to Verdigre. There were rumors of new town springing up along the route. So, Seth Jones (below) came to Knox County in search of a town site.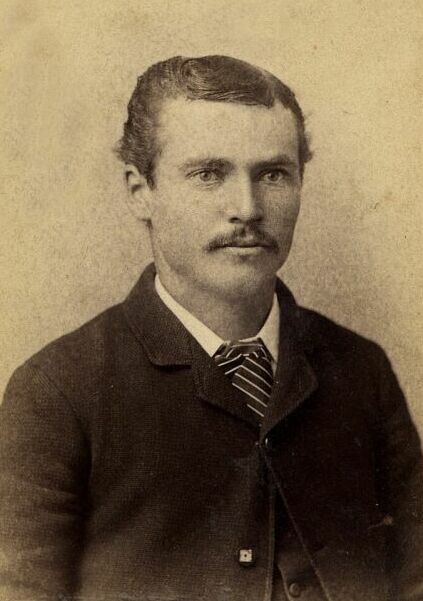 "In 1888, Seth (Jones) and his father, Robert, decided to look for the future home for Seth, then engaged to Martha Pearce from Ashland, Wisconsin. They trekked westward, crossed the Mississippi and Missouri Rivers, the latter on a log raft. Seth saw what he liked in Knox County, Nebraska. They purchased land, leaving quickly because it was snowing. By the time they reached the Missouri River, the visibility was zero - bitterly cold. Their lives were in jeopardy on the log raft. This was the famous Blizzard of 1888. Father (Seth Jones) often said had the blizzard descended an hour earlier, he would never have settled in Nebraska." (Ruby Jones Pinkerton)

Following two railroad surveys north from Creighton, one through Bazile Mills and the other directly to Verdigre, he found two locations. One was where Winnetoon now stands. The other was two miles north.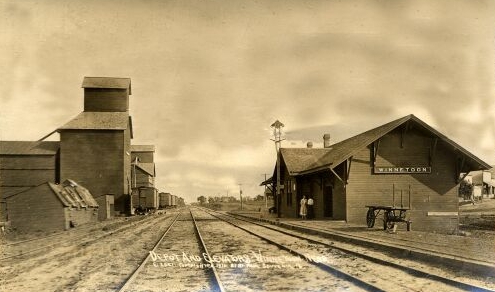 Traveling to Norfolk by horse, Seth talked to the railroad officials. They said the railroad would run the northern route through Bazile Mills. Seth bought the land on the northern route. Here he moved his family and planned to build his town.

Before long his horses were helping build the grade along the other route directly from Creighton to Verdigre. Seth had no town site!

Still hoping to build a town, he sold this north place and in 1891 bought a half section from Oscar Norton. No town had been laid out, but Mr. Norton's store called "Winnetoon" was there. Thus, the town was named Winnetoon!

In 1892 the railroad unloaded a boxcar to use as a depot and made Seth Jones its first depot agent. Julius Chedell was the first section foreman.
---
---
Sources of information are all or some of the listings below:

R.J. Jones - now deceased son of the town's organizer, Seth Jones
Ruby Jones Pinkerton - now deceased daughter of Seth Jones
Howard Crandall -now deceased city clerk from 1901 - 1910
E.C. Clare - now deceased retired city mayor
Personal memories of former citizens collected by the Winnetoon Historical Society
Gayle Neuhaus - researcher, Winnetoon Historical Society
Peggy Ebel - Winnetoon Historical Society
---